Advertise
The Mike O'Meara Show has had over 60,000,000 downloads over its lifetime, has been touted as one of iTunes' featured podcasts and continues to grow. The Mike O'Meara Show boasts a strong following of loyal listeners.
---
Statistics
The show's growing numbers include:
Approx. 80,000 direct downloads per Podcast
The website features equally impressive and growing numbers:
Over 30,000 unique visitors per month
600,000 page views per month
---
Why podcasting?
According to a 2009 study, Arbitron & Edison Media reported that online listening continues to reach record highs.
44% of Americans listen to or have listened to a podcast
Online radio reaches 64% of Americans age 21+
Online radio attracts an upscale, well-educated & employed audience
Is desirable because it offers more "Variety" and "Control" over other forms of radio
According to a recent survey of our listeners, The Mike O'Meara Show audience consists of: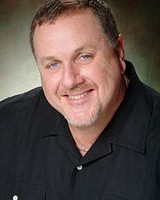 67% of our listeners are between the ages of 25 and 44
79% are male and 21% of our listeners are female
80% listen to our podcast at least once a day
47% have been listening to Mike O'Meara for at least 10 years
Additional Information:
65.8% of our listeners are located in the eastern United States, 29.9% in the west.
If you're interested in advertising on The Mike O'Meara Show or would like more information, please contact our sales team at sales@mikeomearashow.com